Liz Killip is Managing Director and oversees all aspects of the administration and operations side of Will Power and also handles the probate administration for many of our clients. Liz is a member of the Institute of Professional Willwriters.
Liz worked alongside David Lewitt, the founder of Will Power in 1992, who sadly passed away on 11 April 2021.
Liz has been with Will Power since 1997, previously having worked in the design and communications industry.
Liz enjoys running, paddling boarding and is a keen football fan.
Specialist in Wills, Trusts and Powers of Attorney.
Business is conducted on a face to face basis at the client's place of residence, office location or via Zoom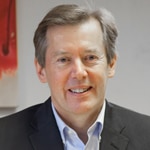 Consultant & Probate Adviser
Ian Winterbotham graduated from Brunel University in 1983 with an honours degree in Economics. He subsequently worked in the Probate department of a leading firm of solicitors before starting a career as a Financial Advisor.
He is an associate member of the Institute of Professional Willwriters and his long term experience with solicitors and as a financial advisor makes him the ideal consultant with whom to discuss Wills, Trusts and Probate.
He enjoys travel and the arts.
Administration and Lasting Powers of Attorney
Valeria has been with Will Power since 2008 and is our expert on Lasting Powers of Attorney. Away from the office Valeria is also an expert in wine and owns an Italian vineyard.
Client Services Representative
Legal Assistant/Customer Service Executive
Sandra joined Will Power in July 2023.
LLB Law (Honours) (2:2)
LPC Legal Practice Certificate
Sandra's has worked extensively in solicitor practices and banking.
Sandra loves people and enjoys keeping fit.